Product
Incite Transcoder

TRUE TASK AUTOMATION FOR INCREASED VIDEO PRODUCTION WORKFLOW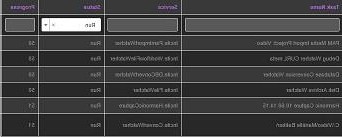 Incite Task Server & Render Node
Intelligent Transcoding, Rendering and Video Farming
Incite Task Server regulates exponential processing power for the automation of time-consuming but vital tasks in all phases of production. Whether its Ingest, batch transcoding, batch rendering, archiving or exporting sequences for final delivery, Incite Task Server lets you incorporate and manage all available CPU and hardware power connected to the network for faster performance and service.
Use Incite Task Server to automate file-based content production and for creation of proxy media for web editing during the capture of high-bitrate media. Use Incite Task Server to monitor render requests and process those requests on high-speed video farms simultaneously encoding into multiple formats for different distribution markets. In addition, use Incite Task Server to automate remote mixdown (export, playout, delivery) services via Incite Video Printer or transcoding to different formats via Render node.
Automate transcoding Automate archive
Automate sequence compiling Transcode during Ingest Network-based video farming WEB interface & Remote Control Use on the Cloud or on premises
File-based QC software
Top Features for Incite Task Server
Network-based & web task and media management over Ethernet connection for centrally stored media on any storage devices

Distribute CPU-based transcoding and background rendering through- out the network

Video Farming: Simultaneous transcoding to multiple formats during ingest

Incite's dynamic clip architecture ensures transparency between hi- res media and transcoded proxy media: no need to recapture

Easy-to-use transcoding templates for today's most popular broadcast quality and multimedia formats

Integration with Incite Video Printer and Render Node for remote mixdown and transcoding

Integration with many third-party systems
RN
Process Management
File based processing with exclusive Incite Task Server Automation for batch file processing and network-distributed render farming
Process can be deployed on single server or render farm on cloud or premises, multi-site and any storage location support.
Full support for multi-threaded, and optimized for multi-core 64bit Windows architectures.
Dynamic WEB architecture allows sharing / viewing of the material with users on different platforms.
Automated workflow, tools for implementing end to end workflow
Control and manage tasks using Incite Task Server interface embedded in Incite Media Manager or WEB GUI.
File management and synchronization with different platform from LTO do Cloud
Transcoding
All incite transcoding tasks are CPU-based with support of 3rd party codec solution vendor or ffmpeg support.
Easy-to-use transcoding templates using an XML architecture
Support format for professional or consumer ingest camera, editing, archive and delivery for broadcast, IPTV, VOD, WEB, mobile, OTT.
Transcode multiple formats at once directly to any storage device
Simultaneously transcode multiple proxy formats during ingest of hi- res media
Transcoded formats are dynamically linked to original hi-res media
Transcoded growing files can be played in WEB Edit or in Editing applications
Batch Transcode selected media files from Incite Media Manager or MAM WEB GUI
Transcode clip selections (based on log in and log out points) or entire media files.
Watch Folder support with multiple destination and multiple format
Archive and restore with optional transcoding with partial retrieve and transcoding.
Consolidate media & Stich Media
Indexing and Scene detection
Direct Convert, convert container with our re-encoding
Frame rate conversion support
Loudness and True Peak normalization support
Multi-Channel audio
Closed Captioning support
Watermarking of video with timecode or logo
Thumbnail Generation
Ingest from common camera card formats from Panasonic, Sony, RED, Canon, GoPro
Advanced Incite Project Configuration tools let you assign/modify media destination folders over the network or cloud, users and workgroups
Automated transcoding ensures collaborative workflow between Incite Proxy WEB Editor and on-line editing systems.
3rd party property format support
API available
Social Media API support
Minimum System Requirements:
OS: Windows Server 2012r2, 2016, 2019,2022 or Windows 10/11 (64-bit)
CPU: Recent single or dual Intel Xeon or i7, with multiple cores.
RAM: 32GB,
HDD: Fast local HDD/SSD for installation and database.
Network: Fast connection to media location and communication between nodes – 1Gbe minimum.
Incite Render Node
Supported Containers: (not exhaustive)
MXF (All OP's including AS formats),
ProRes in MXF
P2 MXF
DNxHD/DNxHR in MXF
MPEG-2 TS
MPEG-2 PS
MP4
MOV (inc. ref. files)
ASF
AVI
LXF
GXF
Flash
IMF
R3D
HLS
DASH
Supported Video Codecs: (not exhaustive)
AVC-Intra, AVCHD
Canon XF MPEG2
Digital SLR,
DVCAM, DVCPRO50, DVCPROHD
DPX
HDV
XDCAM EX
XDCAM HD, XDCAM HD422
Sony XAVC
Sony RAW
Avid DNxHD
VC-3
Apple ProRes
QuickTime
Uncompressed 8-bit 4:2:2
Uncompressed 10-bit 4:2:2
MJPEG, JPEG2000
MPEG2/1
H264, H265(HEVC)
Supported Audio Codecs: (not exhaustive)
MPEG1/2
PCM
AAC
AES3
LATM
ADPCM
LPCM
WAV
MP3
BWF
WMA
DV
AC-3
Dolby Digital Plus
Captions / subtitles / text
CEA-608/CEA-708 in Line 21 video, ATSC 53, DVB-Teletext, SCTE 20, SCTE 128 and SMPTE 436M; SMPTE Timed Text and variations, including DFXP; EBU Subtitles, including STL; SRT; SCC.
How To Reach Us
Want to Send Us
A Message? Shoot!
Address: rue des Voisins 30, 1205 Geneva Switzerland